Get Up to $5500 for Your Trade--No Matter the Condition, For a Limited Time Only!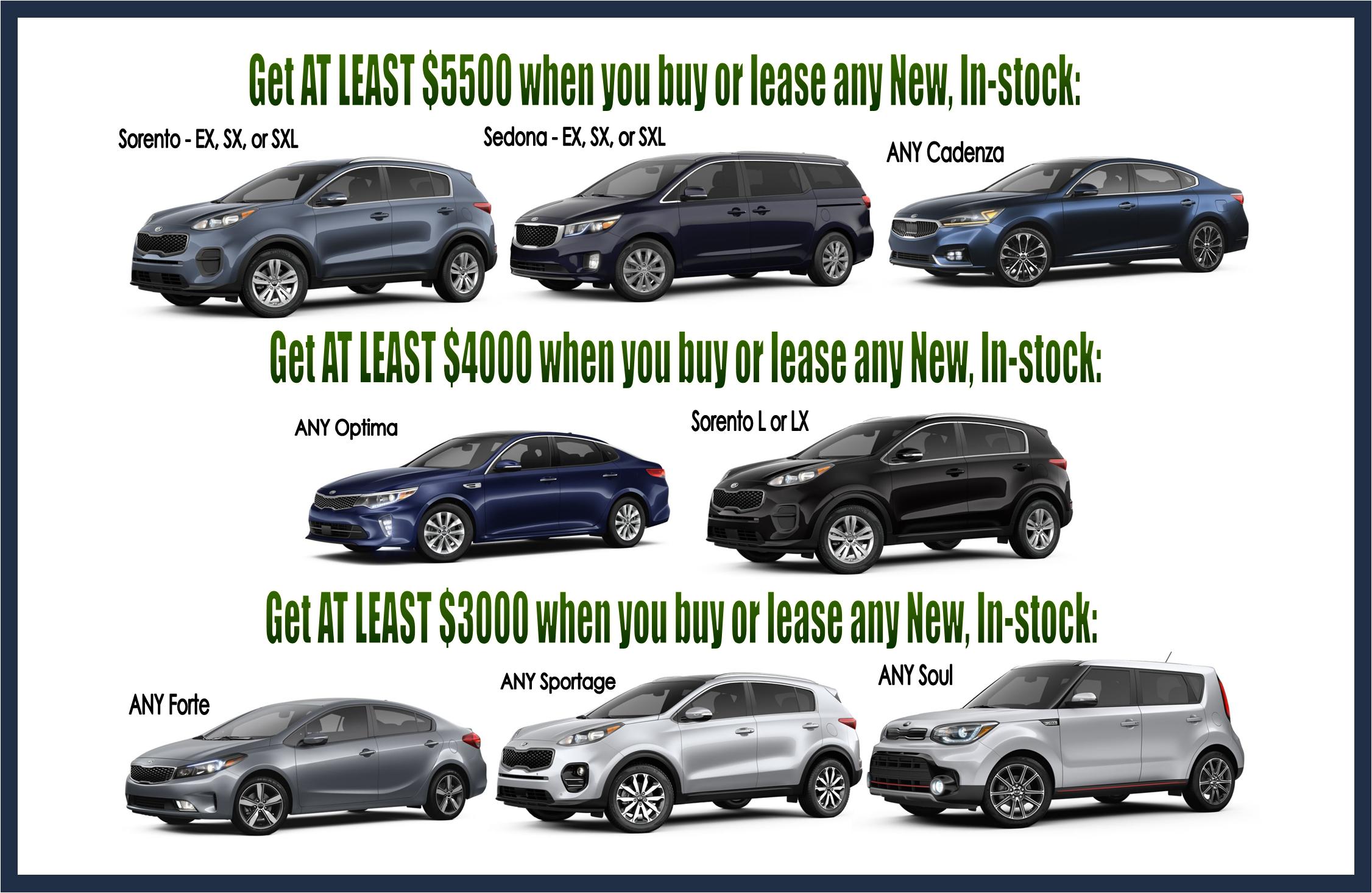 Here's what you need to know:
You'll get up to $5,500 for any trade when you purchase a qualifying new, in-stock vehicle from Danbury Kia.
The "Push, Pull, or Tow" promotion will help you get our BEST deal from Danbury Kia.
Designed to boost pre-owned vehicle inventory for the dealership, this program encourages you to trade in your unreliable, and potentially dangerous, vehicle for a new Kia that meets the highest safety and quality guidelines--along with having the dependability of the best warranty coverage.
Available only through Danbury Kia -- this program is privately funded. There are no local, state, or federal tax dollars being used to fund this offer.
This special program is not available to other dealers, all rebates are returned to the dealer, and, with apologies, this offer may not be combined with any other special offer or price discounts.
We suggest that you just stop in. With customers coming in from the Danbury, CT, area and nearby Newtown, New Milford, Ridgefield, and Dutchess County, NY visiting, we aren't sure how long this deal will last.

Disclaimer: Offer valid towards the purchase of a new, in-stock Kia, excludes some models, and is based on availability of an eligible purchase vehicle and customer qualification for all rebates, incentives, and for financing through Kia Motor Finance Corp.--not all qualify. Cannot be combined with any other price or finance offer, or discount program, other restrictions may apply, see dealer for full offer details. Offer may be withdrawn without notice.