New Kia Hybrid & Electric Model Lineup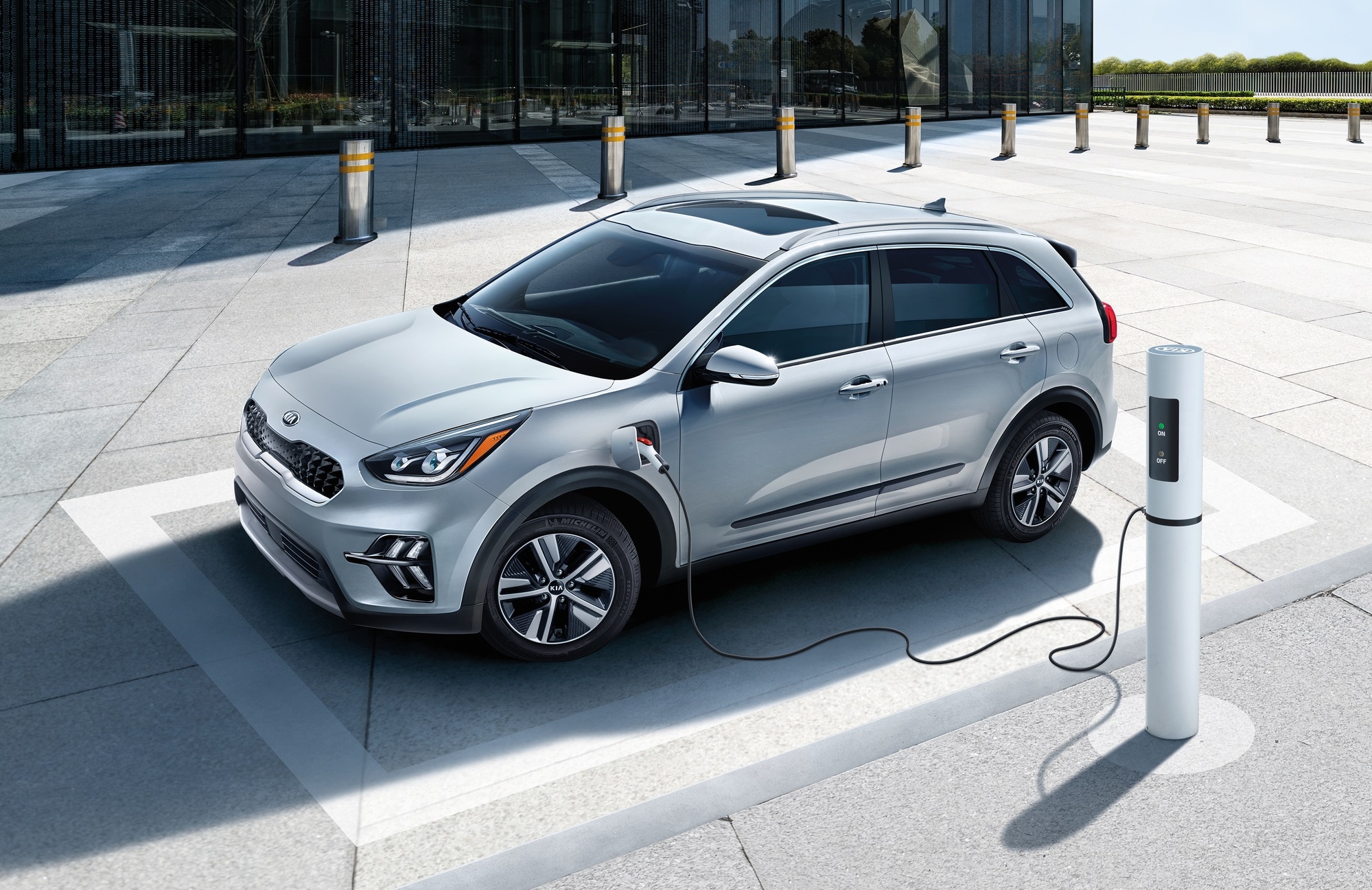 Here at Danbury Kia, you can count on a lineup of standout vehicles that serve the needs of many. There's options for all types of drivers, with cars and SUVs. This includes vehicles with fuel alternatives, like hybrids, plug-in hybrids and electric vehicles. You're able to get a close look at the current options and determine which one is right for you. There's going to be a lot more to choose from in the future because Kia is committed to bringing at least 11 all-electric vehicles to the United States, and that means more options, with the same appeal that you'll find in our existing lineup.
The Kia Niro Lineup Has Hybrid, Plug-In Hybrid and Electric Vehicle Choices
With the Kia Niro, you're going to find the entire lineup of fuel alternatives. It's a crossover that seats five and has standout style, giving you modern technology and features for your daily commute around Danbury and surrounding areas like Newtown, New Milford, and Ridgefield. You can explore each one and learn about the key attributes to find the ideal fit for you among the Kia Niro lineup.
The Kia Niro Hybrid offers ample space, as well as a combined 50 miles per gallon combined along with the Kia Drive Wise Driver Assist Technologies, and provides 139 horsepower as a compact SUV.
The Kia Niro Plug-In Hybrid (PHEV) provides the same features as the Niro Hybrid, while also having an all-electric range of 26 miles without needing fuel. It's also eligible for selected rebates on the federal and state level, and has 46 miles per gallon combined, which equates to 105 MPGe.
The Kia Niro EV is an electric vehicle currently available for those in Danbury, and it provides a unique look, and fully is powered by electric power. It has an EPA-estimated 239 miles on a single charge, and you can charge it up to 80 percent in about an hour and 15 minutes.
The Kia EV6 Adds Another Crossover to the Electric Lineup
The Kia EV6 will make its way to our showroom in the future, and with it comes another utility vehicle, one that provides a truly unique look and feel to its exterior. It has futuristic appeal, with a sloping design, blacked out windows, plus a unique front end, and invisible door handles among the features. In terms of size, it's going to sit above the Kia Niro in size, and is set to offer 300 miles of driving on a single charge, while also being able to chare up to 218 miles in about 18 minutes using a 800-volt DC fast charger. It can also go from zero-to-60 miles per hour in 5.2 seconds.
To get the details on the new Kia EV6, be sure to reach out to us and we can talk ordering info and more!
Standout Efficiency with the Kia Sorento Hybrid
For those looking for a larger SUV option, the Kia Sorento Hybrid is available as well. It has available seating for seven, with generous space and fold-down rear seats to configure a number of ways, plus all the latest standout technology, and all-wheel drive options making it a quality choice for those who need a SUV for their adventures, or getting the family and friends around town. With its turbocharged hybrid drivetrain, you're getting up to 655 miles of combined range, and an estimated 37 miles per gallon combined, which is the best in its class.
Learn More About Kia Hybrid, PHEV, and Electric Cars Today
Our team would be happy to highlight all the different attributes on current Kia vehicles that run on alternative fuel sources. Contact us and we can set up a test drive and discuss all the benefits of owning a Kia hybrid in Danbury soon!